When you're turning 65, you are being asked to project what your health and healthcare lifestyle will be throughout the next ten or twenty years. All of the mail and phone calls are overwhelming! At Mapping Medicare we educate and inform. We ask a lot of questions to help you make a wise health decision. It's your health. It's your budget. It's your life. 


TV 6 Interview Part One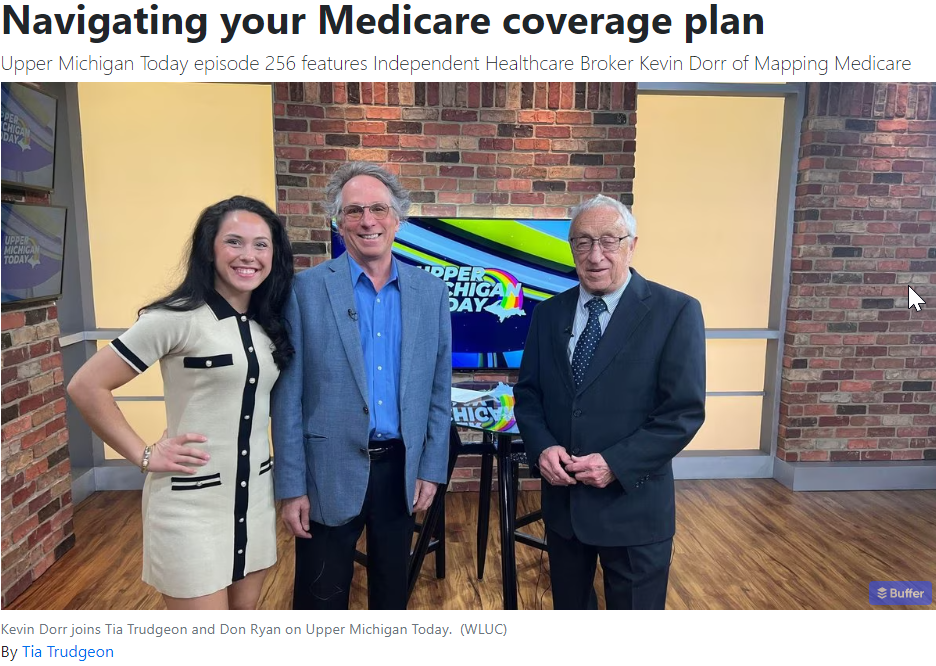 100% Free Medicare Assistance From Kevin Dorr
Click each box below to learn more
Customer Experiences
Real life. Real People.
Finally picked a Medicare plan the end of last week and cancelled my ACA Blue Cross plan a few minutes ago. The struggle is real but if you need help, virtual hand holding, moral support and someone that knows and can decode this stuff Kevin Dorr is your guy! He made the whole process so much easier! Hit him up or let me know if you need his number.
Thanks again for your time and especially your patience, Kevin. I appreciate you!!

Patrice H.
I'm retiring Dec 31! I could not do this if not for Kevin Dorr! He's made the impossible task of navigating Medicare Advantage Plans easy -because he did ALL the work! Hit me up if you need his info. He's totally trustworthy and will do the hard work for you. Thanks, Kevin!
Shelley L.
Medicare is confusing. Over a six month period of time,  I spent hour upon hour Googling Medicare, and I was more confused afterward than I was when I started the process. I spoke with a few agents, but I felt pressured, and that they were more interested in selling me than helping me.
 
Kevin Dorr was different. He was easy to talk to, friendly, and professional. Every time I had a question, I'd call him. He always had time to talk answer my questions, and never rushed me. In addition, he always returned my calls in a timely manner. 

Kevin provided the roadmap for navigating Medicare, and I'm thrilled with the results. I enthusiastically recommend him to my family and friends. 

Doug B.
ABOUT MAPPING MEDICARE
Your Trusted Insurance Professionals
Hello, I'm Kevin Dorr. I am an Independent Insurance Broker and Founder of Mapping Medicare, a boutique insurance agency located in Marquette, Michigan. Marquette is an outdoor paradise with Lake Superior front and center! This is where I live and helping with healthcare is what I do.
My service is 100% Free. There is no cost.
Why should you use an Independent Broker?
Numerous healthcare carriers available in your area are shopped to help find the best value healthcare plan for your lifestyle and your budget. The rates I present are identical to the rates offered if you went directly to the insurance company.
My  groundwork saves you time and very likely some frustration.
To ensure that you always have the best policy and price for your healthcare lifestyle, a policy review and rate check is done annually.
You have one phone number to call to find a Doctor in your network when traveling, have a billing issue, a claims matter, or a renewal question.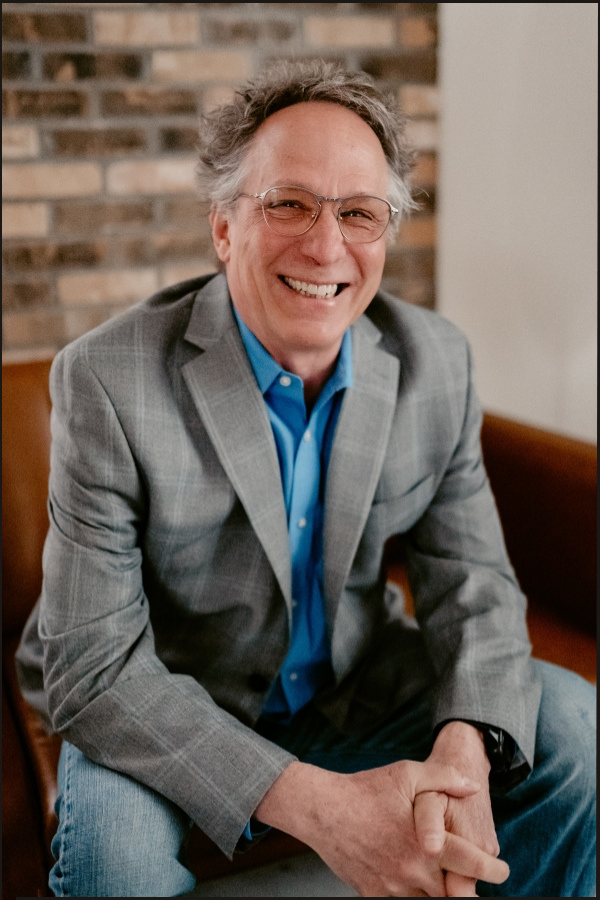 Keeping Track Of All Of That Information? YIKES!
Tired of keeping track of all of this information on sticky notes or the spiral notebook that is always somewhere else? Yeah, I get it...there are a lot of things to remember. Download a FREE Medicare Plan Comparison Worksheet. It's a single page and simple to use.