What Does Original Medicare Cost?
If like most of us you thought Medicare was free, sorry but it is not free. Most people don't need to pay for Part A if you or your spouse were in the workforce and paying Medicare taxes for 10 years, plus a couple other requirements. However, everyone pays a premium for Part B. Yes everyone. The Part B premium varies depending on your income and when you enroll in Part B. In addition to monthly premiums, you are also responsible for deductibles, copayments, and coinsurance.
Question Summary
What is the cost of Medicare Part A if I and/or my spouse has met the qualifying work history?


What is the cost of Medicare Part A without meeting the qualifying work history?


What is the standard 2023 monthly Part B premium? 



In addition to the Medicare Part B deductible, what am I responsible for?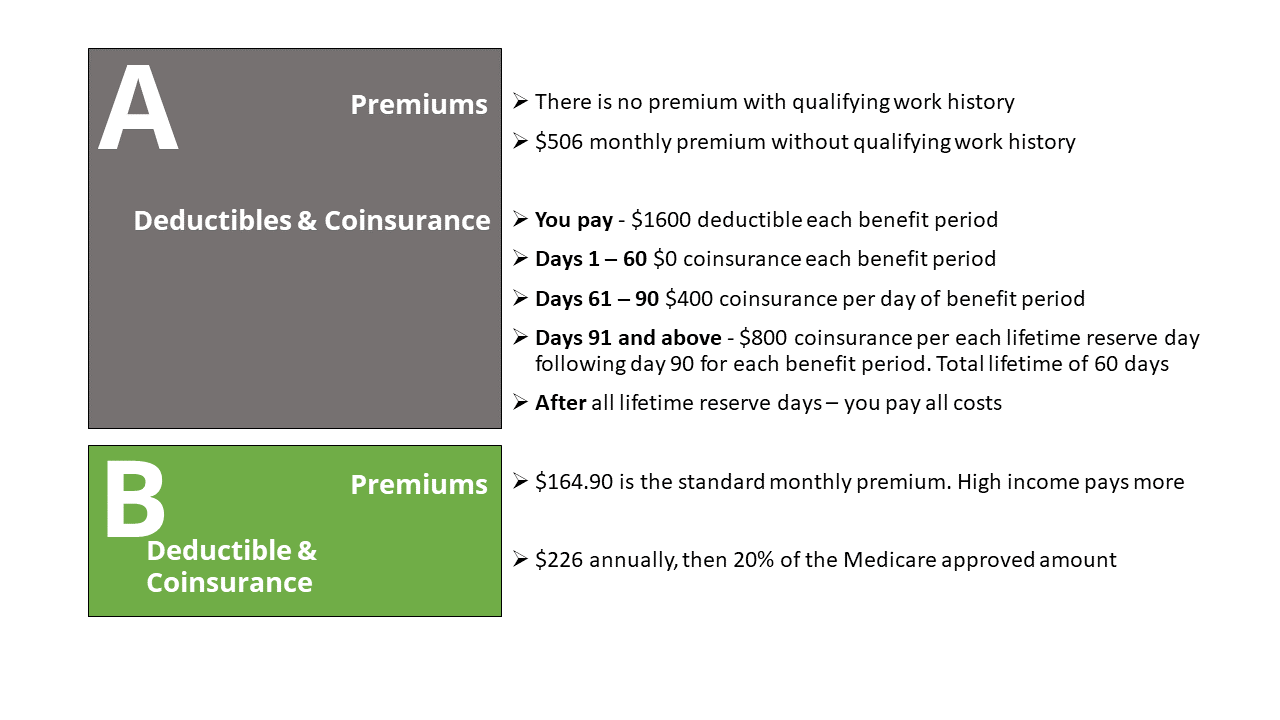 A Quick Recap 
 ✔  7-month Initial Enrollment Period


 ✔  Medicare Part A is free for most people


 ✔  Medicare Part B always has a premium. In 2023 it is $164.90 a month
 
 ✔  There are two ways to get Medicare Part A and Part B coverage - You can get it through Original Medicare OR, through a Medicare Advantage plan


 ✔  Some people get additional coverage, like a Medigap Plan or Prescription Drug Plan


 ✔  Most people who are still working and have employer coverage don't need additional coverage


 ✔  A Medigap plan will "fill the gap" of the 20% out of pocket expenses not covered by Original Medicare
Download Your Free Medicare Plan Comparison Worksheet - Get It Now!
There is a lot of information researching Medicare. Keep it all in one place. Download it FREE right now!